Leading Industrial Property Agents Bawdens recently released the results of a vacancy survey of their asset management portfolios for the financial year ending 2021. 
Bawdens is one of Sydney's largest mangers of Industrial Assets for Small Medium businesses and private wealthy clients with in excess of 560,000m2 under management across Sydney. 
The results seen below in table A.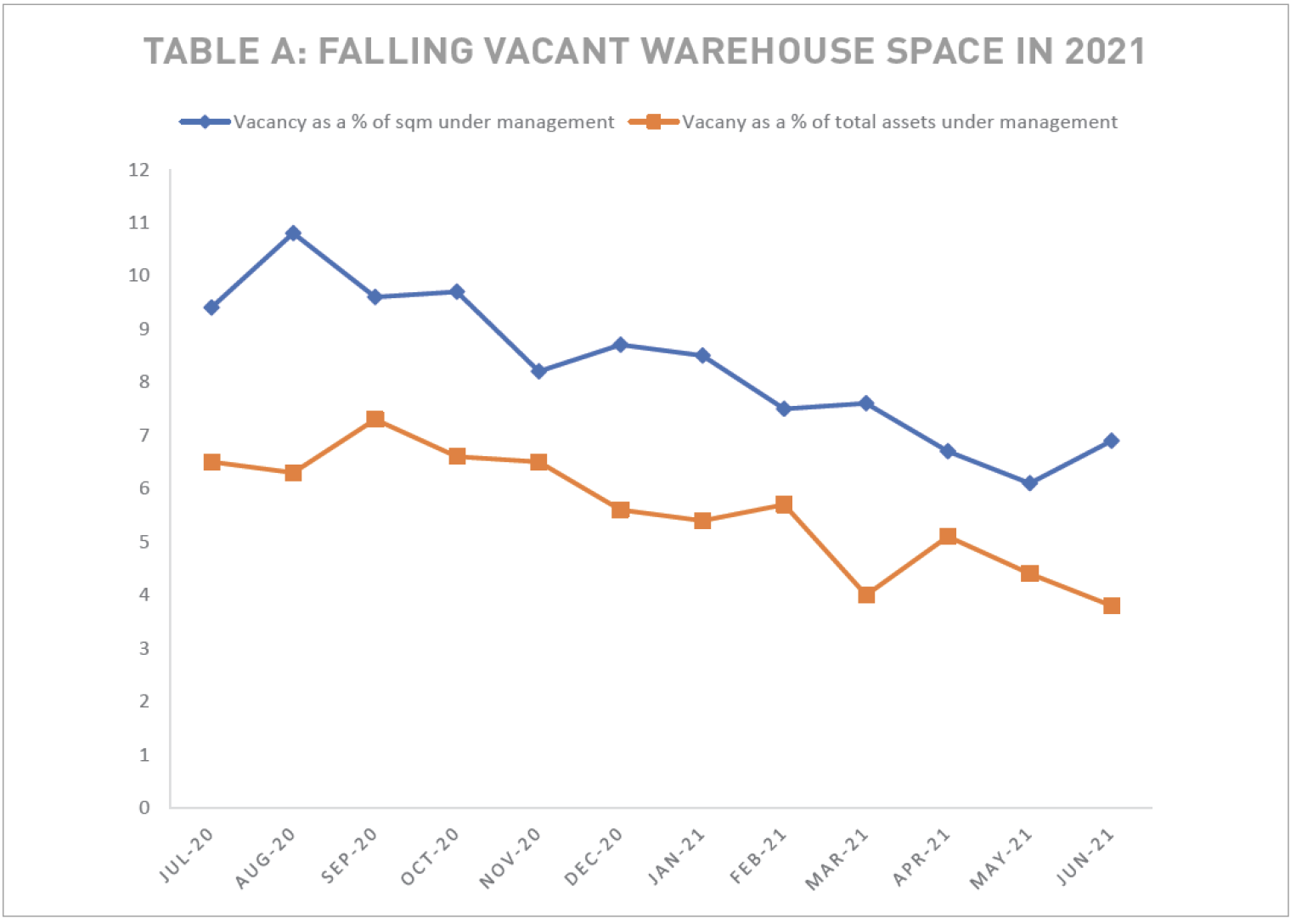 The financial year produced outstanding falls in the amount of warehouse space available for companies to lease since July 2020 to June 2021. 
The survey recorded sector falls as a percentage of total square metres managed from 9.4% in July 2020 to 6.9% in June 2021 a decline of 26.5%. 
The survey also recorded a fall in the amount of space available as a percentage of total asset numbers managed from 6.5% in July 2020 to 3.8% on July 2021, a decline of 41.5%. 
Vacancy rates for prime and sound functional secondary space are presently at all time historic lows. 
With a resurgent Covid affected economy continuing to alter where, on what and how consumers spend income which is favouring online consumption, demand for warehouse space from SME's and supply chain providers is anticipated to remain robust in the financial year ahead.