Bawdens Industrial recently released the results of a study for private clients. The study research reveals the results of a statistical study of 176 lease transactions all completed after 1 July 2020. With a focus on the SME market the study was designed to reveal current incentives trends in the Industrial market. Only those transactions where the building was less than 500m² were analysed. The total area of all buildings leased was 84,039m². 
The study identified during each lease negotiation the number of months against the total months of the lease term that were granted as a net rent-free period. The results can be seen in the table below, expressed a percentage of total lease term months.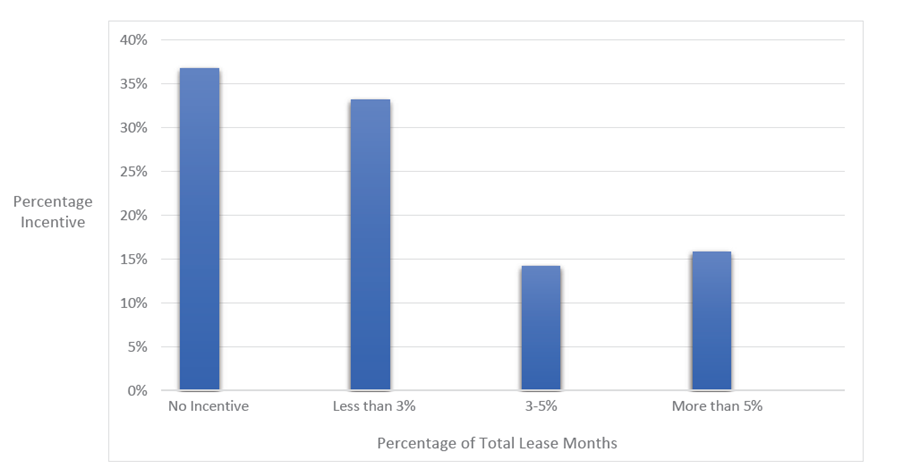 Of the 176 transactions studied 84.2% had incentives representing less than 5% of the total months of the negotiated lease term. Bawdens Leasing Directors Robert Ally and Terry Saba commented this was expected as lessors had little competition from comparable buildings in most locations with supply at presently historical lows.