In the first of a two-part study in the last issue of Industrial Property News, research from leading Industrial Property Agents Bawdens, revealed that despite the challenge of Covid-19 during the June to December period of 2020, the amount of industrial property available for lease fell almost 30% with the pace of vacant space take up, accelerating in the November 2020 to January 2021 period (see article page 5 of this edition). 
In the second part of the study Bawdens also examined prices achieved for properties sold with vacant possession between April 2020 and March 2021. 
The study examined only transactions completed with building areas between 100m2 and 2500m2 in 58 industrial suburbs across Western Sydney. 
The results can be seen in the table below.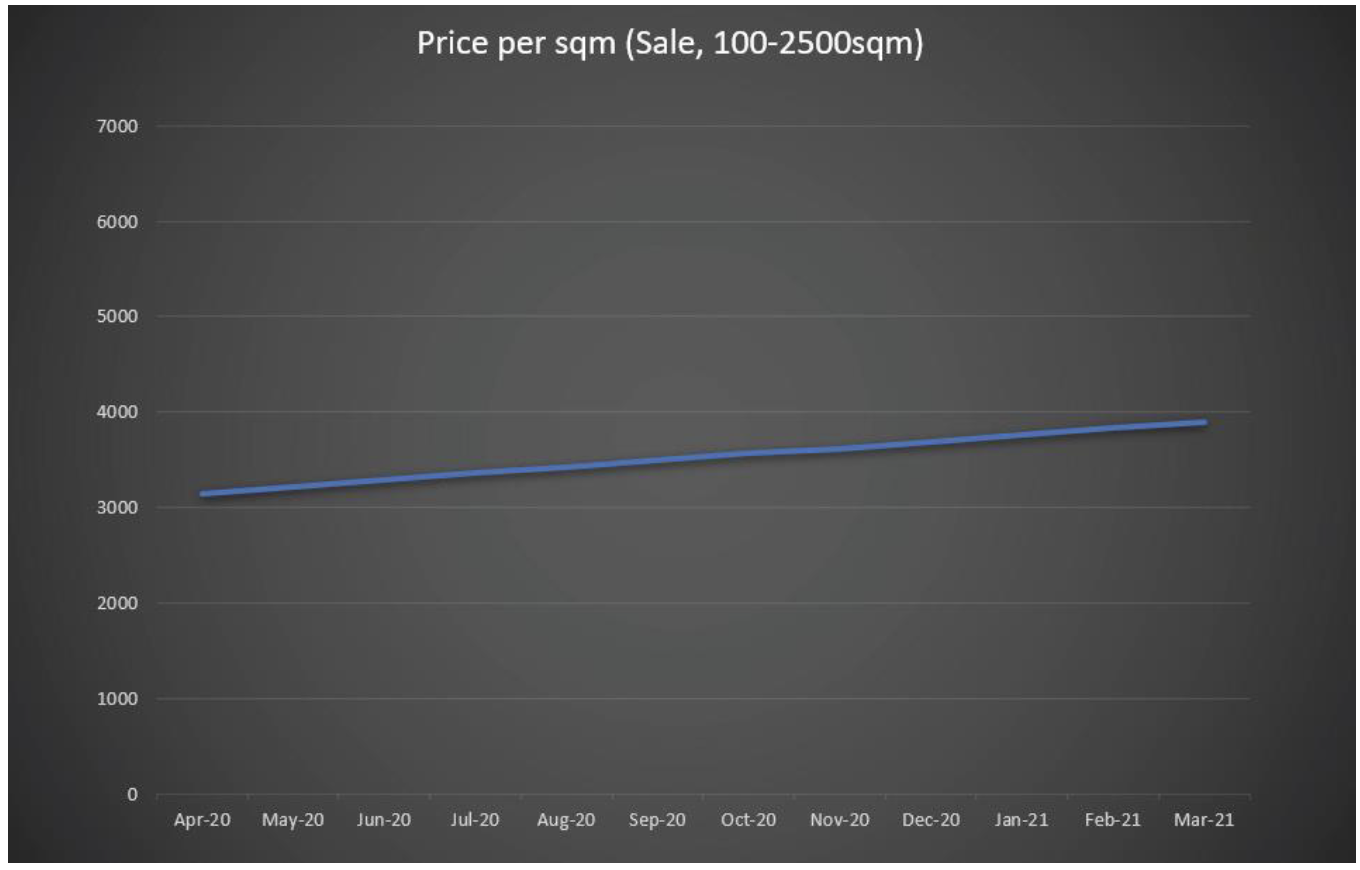 The findings underscore the resurgence in activity observed with the decline in available space during 2020. As space declined so prices increased as buyers, realising there was also a limited supply even with the challenge of managing Covid, pushed prices upwards almost 20% between April 2020 and March 2021. 
The exceptional performance of Industrial Property continues in 2021.