Leading corporate property agents Bawdens, recently released the results of updated client leasing research for industrial SME space less than 3000m2 in size. The research to December 2021 revealed that despite an outright fall in buildings vacancy as a % of the companies' total buildings under management from 6.6% to under 4% in the period July 2020 to June 2021 the fall continued for the period July 2021 – December 2021. 
The results can be seen in the graph below.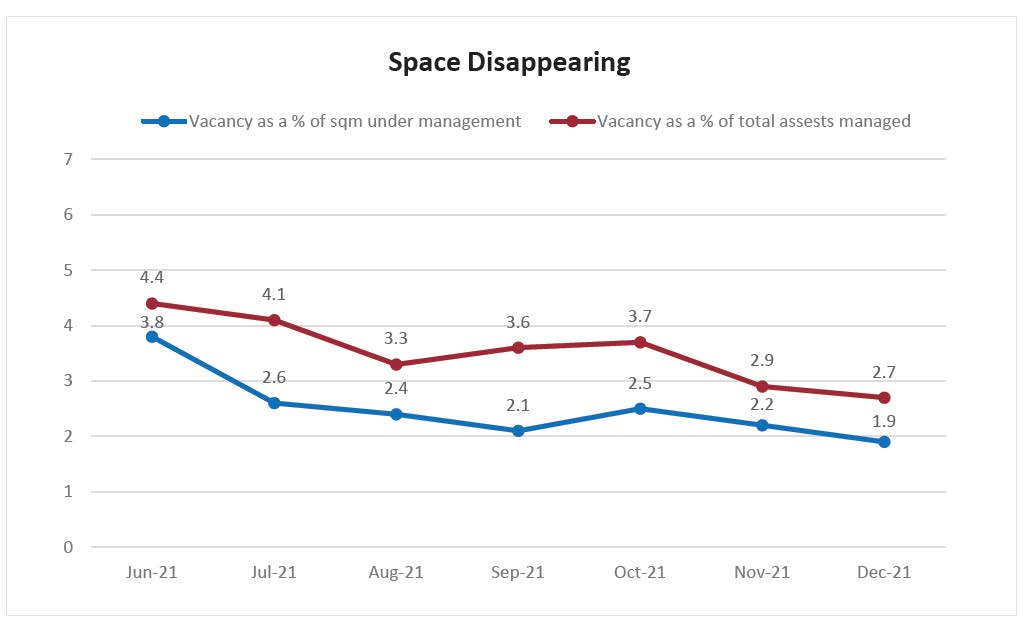 With Sydney having the lowest vacancy rates in the country we also witnessed leasing transactions with 0% incentives and growth in net face rentals in the updated study period. 
With an increasing number of SME businesses also recognising they need to hold more stock as a buffer to supply chain constraints the supply demand imbalance is set to deliver rental growth for industrial property landlords in 2022 who are presented with the opportunity to negotiate a market rental.