Investors in Commercial and Industrial property can expect continued strong returns during 2021. 
Bawdens is a leading Asset Manager of Commercial & Industrial Property across Sydney. The company recently provided Property Investor News the results of a study released to its private clients. 
The firm examined a portfolio of managed Commercial and Industrial assets comprising a total of 550,000m2. 
The graph below reveals how many square metres were vacant, as a percentage of the total each month.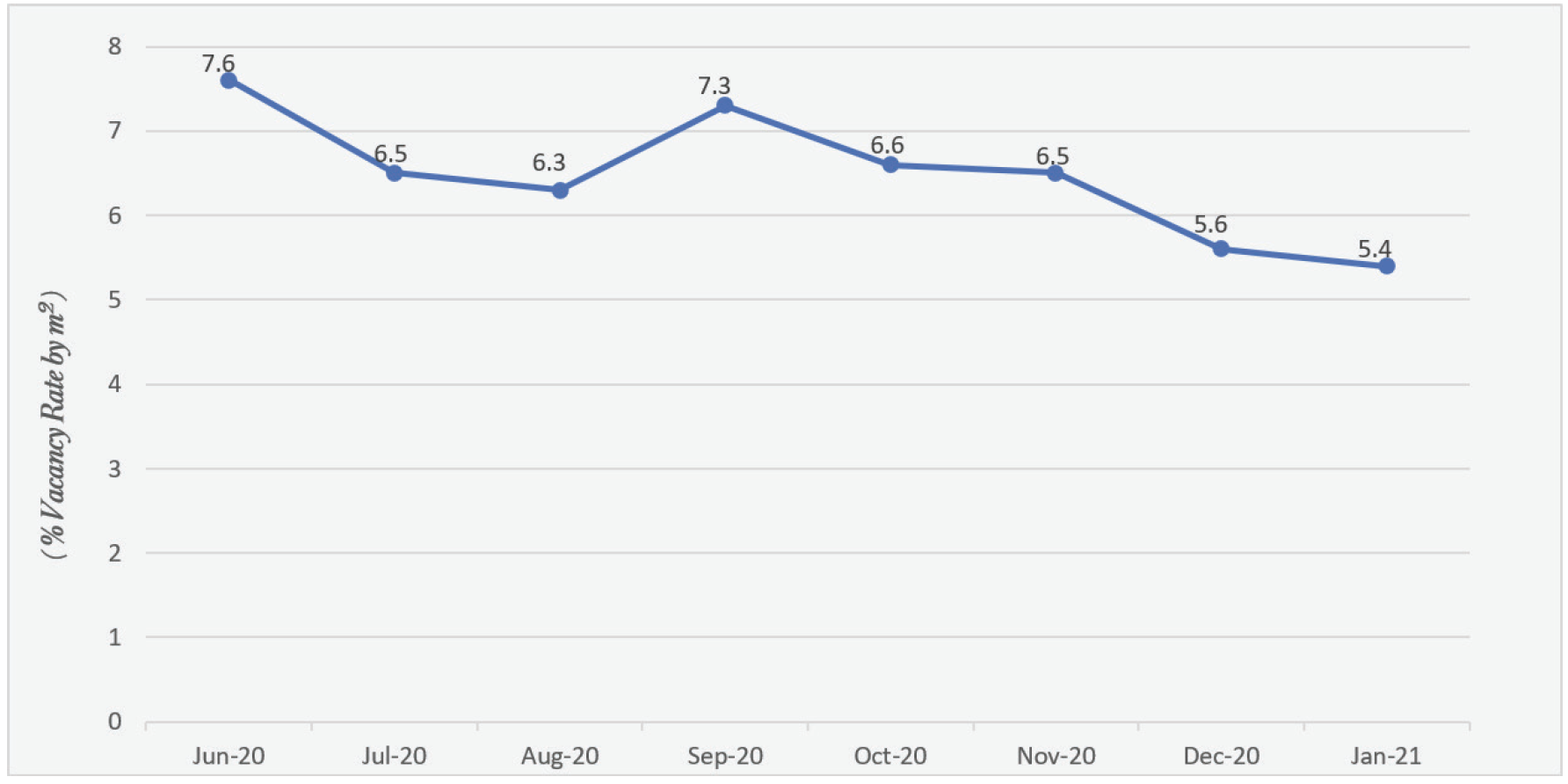 The study period extended for six months commencing in July 2020, ending January 2021. During the seven-month term the amount of vacant space measured by square metres fell from 7.6% to 5.4%. 
Interestingly and perhaps not surprisingly the amount of vacant space increased during September as the effects of Covid-19 were felt. 
However the broad recovery in confidence that became evident during the last quarter of 2020 can also been seen in the fall in the amount of vacant space as a percentage of the 550,000m2 with available space falling from 7.3% in September to just 5.4% in January 2021.